Got a spill after hours?
No problem – for emergency service from SpillTech,
please call our Emergency Spill Hotline at 1-770-929-6609.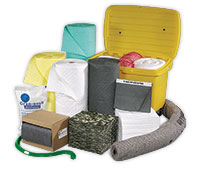 This Hotline is available 24 hours a day, 365 days a year.
The operator will take your name and contact information.
For security reasons, they will then verify your contact information by calling you back.
Once verified, our team will launch into action at any hour of the day or night to get you the product you need as quickly as possible.
All emergency shipments will go freight prepaid and any additional charges that carriers may pass on for after hours, hotshot, overnight, etc., services will be charged to the Distributor, regardless of any freight deals.